Interns gain first-hand experience at a local art museum and are assigned to a specific department. They may assist with the following:
Collections Management
Help maintain and update collection database
Organize key records related to the Museum's Permanent Collection and donor history
Exhibition research, planning, and installation
Maintain and update the Museum's Research Library on Utah artists
Education
Plan, implement, and assist with events and public programs
Develop and write curriculum and accessibility materials
Perform data entry and database management to keep records for donors and other constituents of the museum up to date.
Operations:
Assist with Museum marketing initiatives and tasks
Help plan and execute fundraising, membership, and other special events and programs
Assist in managing the museum facilities and building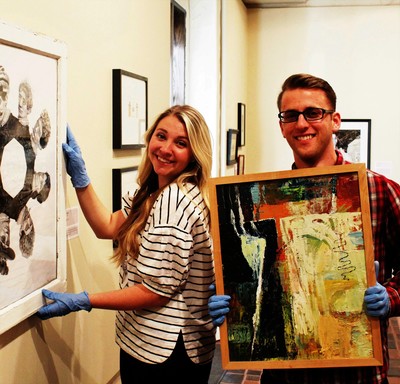 Requirements

Applicants should fill out an online application here: https://secure.lglforms.com/form_engine/s/m6eTbrnf1_9NlmzGdQmr2g and submit the following materials to KBekker@springville.org. Questions can be directed to Katharine Bekker at KBekker@springville.org, or 801-491-5707.
Cover Letter
Resume with three professional/academic references
Internship applicants must be able to commit to at least one semester (12 weeks) of service and serve a minimum of 6-8 hours per week in their area of specialty. Prior to the start of internships, all accepted interns will be required to attend a general orientation meeting and obtain a background check.
Preferences:
Experience or particular interest in museum work, art history, public art, art marketing, or art conservation and preservation.
The Springville Museum of Art welcomes all applicants and does not discriminate based upon race, ethnicity, color, religion, national origin, age, disability, sex, sexual orientation, gender, gender identity, gender expression, pregnancy, pregnancy-related conditions, genetic information, or protected veteran's status.
Winter Semester 2024
Application Deadline- November 10, 2024
Interviews November 27- December 1, 2023