Restore Paul Revere
In February of 1903, artist Cyrus E. Dallin unveiled his Paul Revere sculpture as a gift for the Springville High School students to start an art collection. Dallin created the sculpture for a competition which would select a monument to memorialize Paul Revere's famous ride to be displayed in front of the Old North Church in Boston. This small plaster cast is one of the original models for this iconic memorial. This artwork is a treasure to the community as a founding piece of our Permanent Collection. Over time it has deteriorated; its fragility makes it of utmost importance for us to join together to ensure it is repaired, restored, and conserved. Your donation will support these efforts.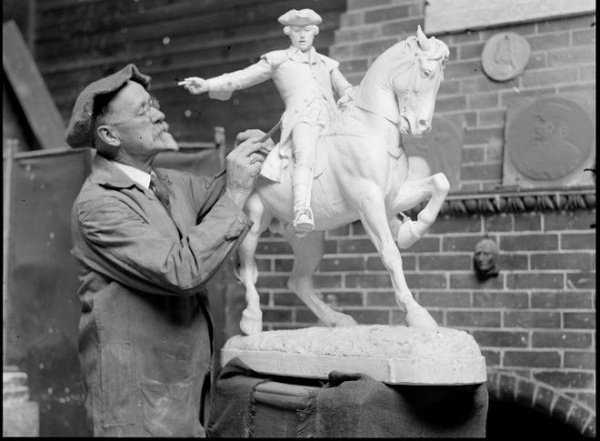 We are thrilled to partner with Central Bank, another integral community organization, on these restoration efforts. Central Bank has generously offered to match all donations received, allowing your dollars to stretch farther and make a bigger impact.
"Double your donation" with this incredible matching opportunity.